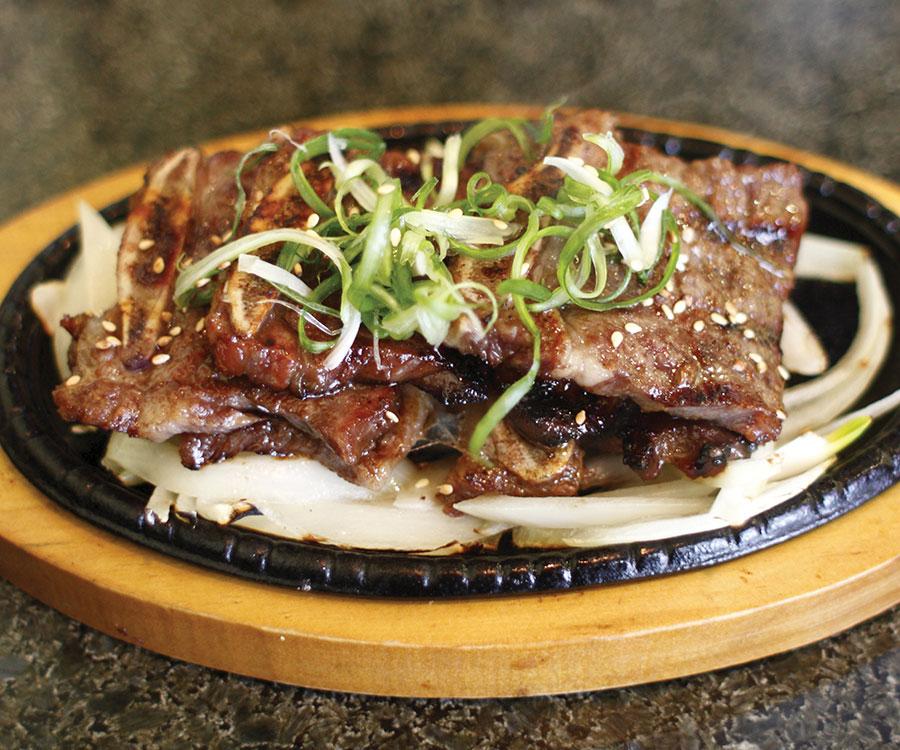 Gluten Free Bulgogi Marinade

Korean style BBQ with subtle notes of soy, garlic and ginger. Ideal with pork or chicken.
Serving suggestion
Grilled Bulgogi Pork Medallions with Asian Style Slaw

Ingredients
• 4 pork medallions
• 1 large carrot, peeled, cut into thin matchsticks
• 100g bean sprouts, trimmed
• 100g snow peas, thinly sliced lengthways
• 1/2 small wombok (Chinese cabbage), finely shredded
• 1 cup fresh coriander, chopped
• 1 small red onion, halved, thinly sliced
• 1 cup Bulgogi Marinade
• 3 tsp sesame oil
• 3 tsp salt-reduced soy sauce
• 1 garlic clove, crushed
• 2 tsp honey
• 1 tbs fresh ginger, finely shredded
Recipe
1. Marinate medallions in Bulgogi Marinade in the fridge for 60 minutes.
2. To make dressing combine coriander, ginger, sesame oil, soy sauce, honey and garlic in bowl
then whisk gently and set aside to allow flavours to infuse.
3. Grill medallions on hot plate or BBQ for 5 minutes each side or until cooked to your liking,
then set aside to rest.
4. Combine all sliced vegetables in separate bowl, pour over dressing and toss gently.
5. Thinly slice pork and lay over salad then serve immediately.